Gaining wisdom from the past to build for the future
Ascensions Psychological and Community Services, Inc. serves the Washington, DC community through quality therapeutic services and social initiatives. As clients draw strength from their spiritual and internal wisdom, they are encouraged to lift themselves and those around them. Self-love, self-efficacy, and self-worth are the foundations of the Ascensions approach.
Through psychological and community interventions, Ascensions provides clients with the assistance they need to improve their self-concept, interpersonal relationships, and make positive contributions to their communities. Services infuse psychological theories and research with culture, history, and spirituality in order to offer each client an individualized plan to meet his or her specific needs.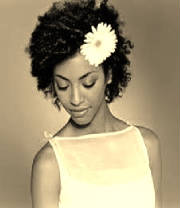 OUR STAFF
Dr. Satira S. Streeter, Executive Director/Clinical Psychologist
Dr. Mark Bolden, Therapist
Dr. Nicole Cammack, Therapist
LaKeyetta Reed, M.A. Therapist
JaDonna Lewis, Office Assistant
Deanna Wright, Undergraduate Student Intern

Mission Statement
The mission of Ascensions Community Services, Inc. is to help families rise above past and current difficulties to a place of renewed wellness, competency, and stability.